Our Brand
Soley Aloha represents more than love, it's a lifestyle, which represents the community that shapes us.
Our original Aloha Shapes® design was created with love, kindness and respect in mind which can come in many shapes and forms.
This is the message within our brand and what we hope to share within our community.
We're here to help spread this ALOHA and to keep those good vibes flowing all around the world.
About Us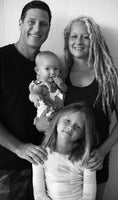 Come say Aloha!
83B Hana Highway
Pā'ia, HI 96779
(Next to Pā'ia Flatbread)
Open 7 Days a Week
10am-7pm Monday -Saturday
10am-5 pm Sunday